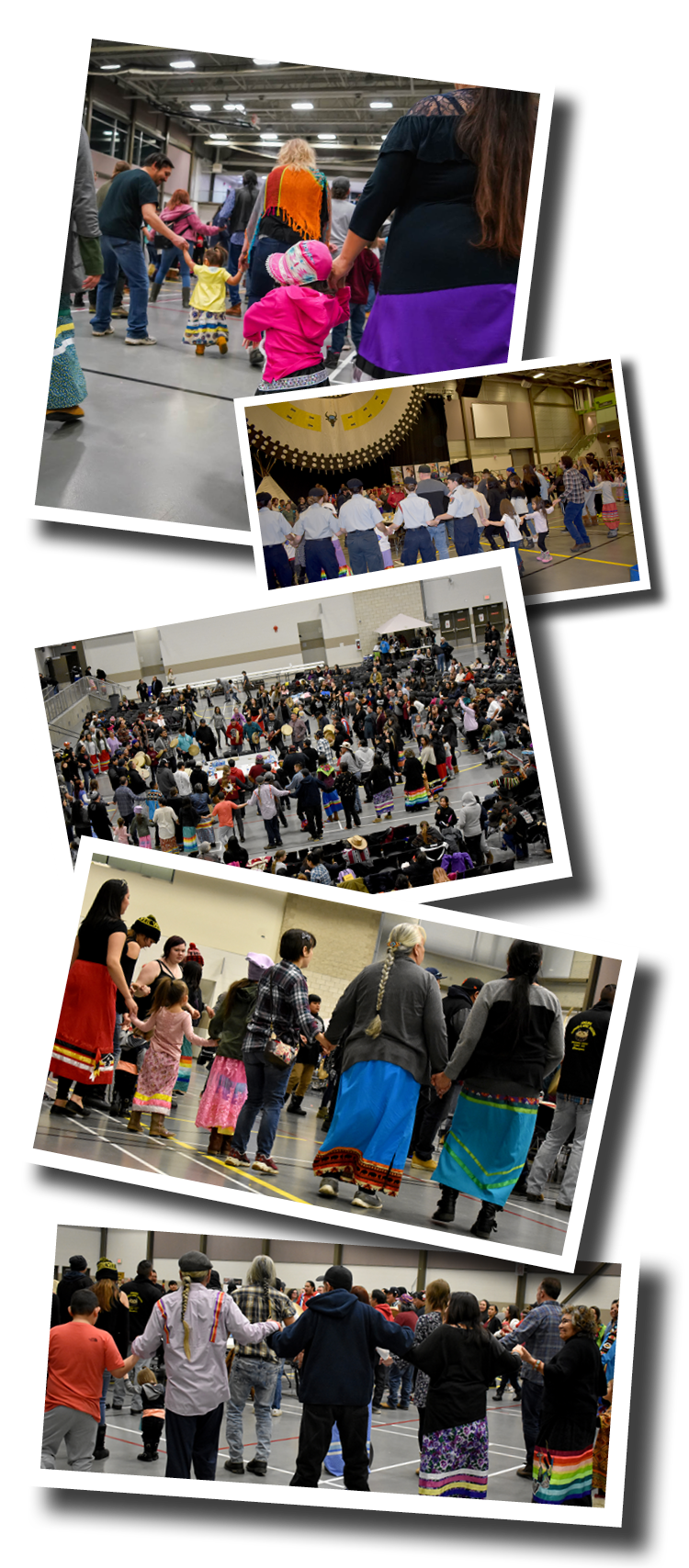 We are back at it again!!
Join us online for our
16th Annual Friendship Round Dance
Saturday, February 26, 2022 | 5:00-10:00PM
Streaming live on our Facebook & YouTube
Emcee:
Hal Eagletail - Tsuu T'ina
Virtual Stickman:
Albert Goulet, Calgary AB
Speakers:

Brian Ernest
Singing & Drumming:
Midnite Express: Lead Singer, Opie Day Bedeau - Minneapolis Minnesota USA

War Paint: Lead Singer, Kaya Littleturtle - Rowland North Carolina USA
​

To see our 2020 round dance photos, click here.

Please stay tuned for more information.
The success of the event was a result of collaboration and partnerships formed between Miskanawah staff, community members, businesses, organizations, local First Nations artists, volunteers, and our major sponsor, United Way. It's thanks to everyone's hard work and dedication that we are able to bring thousands of people from all communities and backgrounds together to celebrate friendships, family, diversity, inclusivity, and community.